Smok Prince Tank Replacement Bulb Glass Tube 8ml
August 31, 2018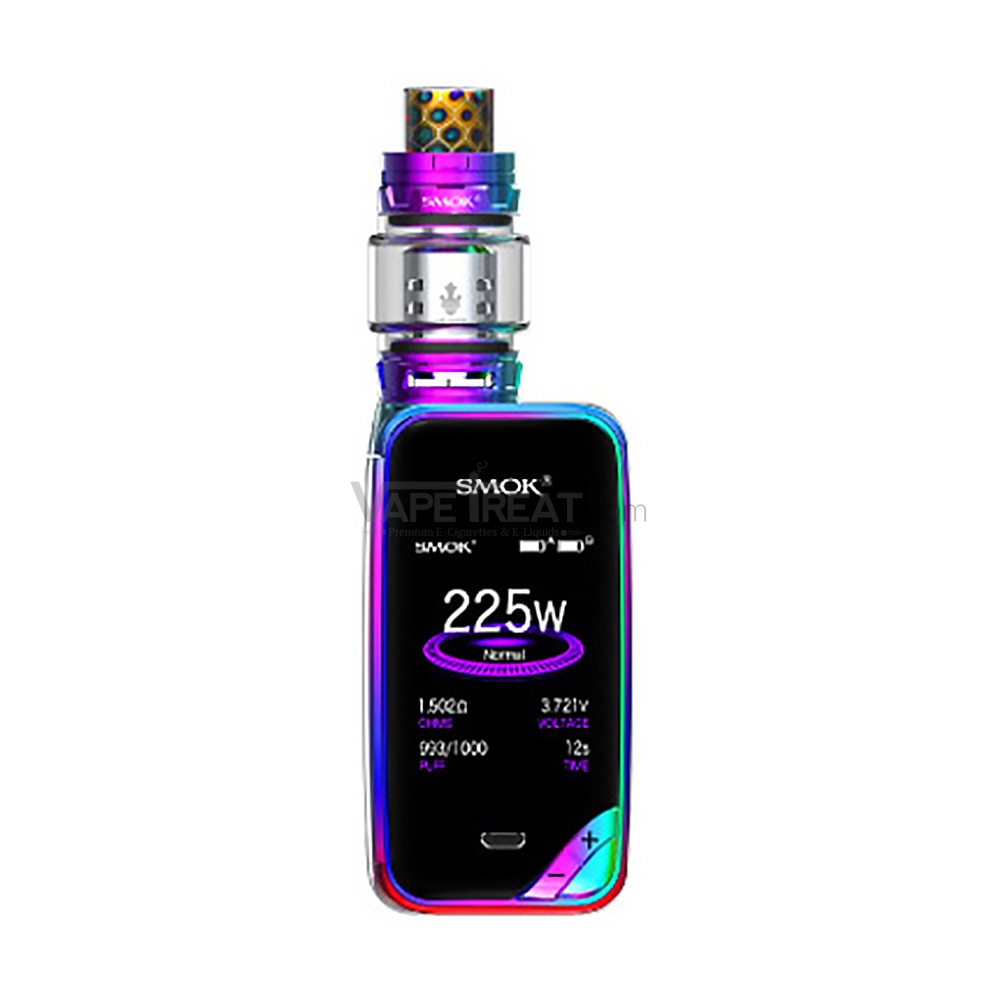 SMOK X-Priv 225w TC Starter Kit
September 5, 2018
GeekVape Zeus 25mm Leak Proof RTA
₨ 3,900.00
The GeekVape Zeus RTA is a 25mm diameter, leak proof, and single coil build deck. The build deck features a two post design with a single 3mm terminal per post and has large 5mm by 4mm wicking slots.
Available in SS Color
Out of stock
Inside the Zeus implements a three dimensional airflow platform and utilizes several airflow channels for optimal flavor. The Central Internal Airflow uses a 6mm air slot while a side internal airflow utilizes nine, 1mm in diameter air holes. Airflow enters the Zeus through dual 10mm by 3mm located on the top of the atomizer. An 11mm tapered bore delrin, an 810 fitted drip tip, a 510 drip tip, and a 510 drip tip adaptor is included with the RTA. Juice enters the Zeus through a quarter turn top fill system and can hold up to 4ml of your favorite E-Juice. Under the top cap is a silicone ring to prevent your leaking. The Zeus by GeekVape is a great choice for any Vapers who enjoy easy to build decks, great cloud production, and flavor.
Product Features:
25mm Diameter
4ml E-Juice Capacity

Quarter Turn Top Fill System
Silicon Cap Placed ontop to Prevent Leakage

Two Post Rebuildable Deck

Single Terminal Per Post

3mm Diameter Each Terminal
Side Mounted Flathead Screws

PEEK Insulator
Large 5mm by 4mm Wicking Slots

Three Dimensional Airflow

10mm by 3mm Dual Adjustable Top Exterior Airslots
Central Internal Airflow
Side Internal Airflow

Nine 1mm Diameter Airholes Per Side

11mm Tapered Bore Delrin 810 Drip Tip
810 Drip Tip Fitted
510 Drip Tip Adapter

11mm Bore Delrin 510 Drip Tip

Stainless Steel and Glass Construction
Gold Plated 510 Connection
Product Includes:
One GeekVape Zeus RTA
One 4ml Glass Segment
Drip Tip Set
Spare Parts and O-Rings
Two Coils
One T-Tool
User Manual