Clrane Replacement Glass Tank for Eleaf Melo 3 Mini Clearomizer
December 15, 2016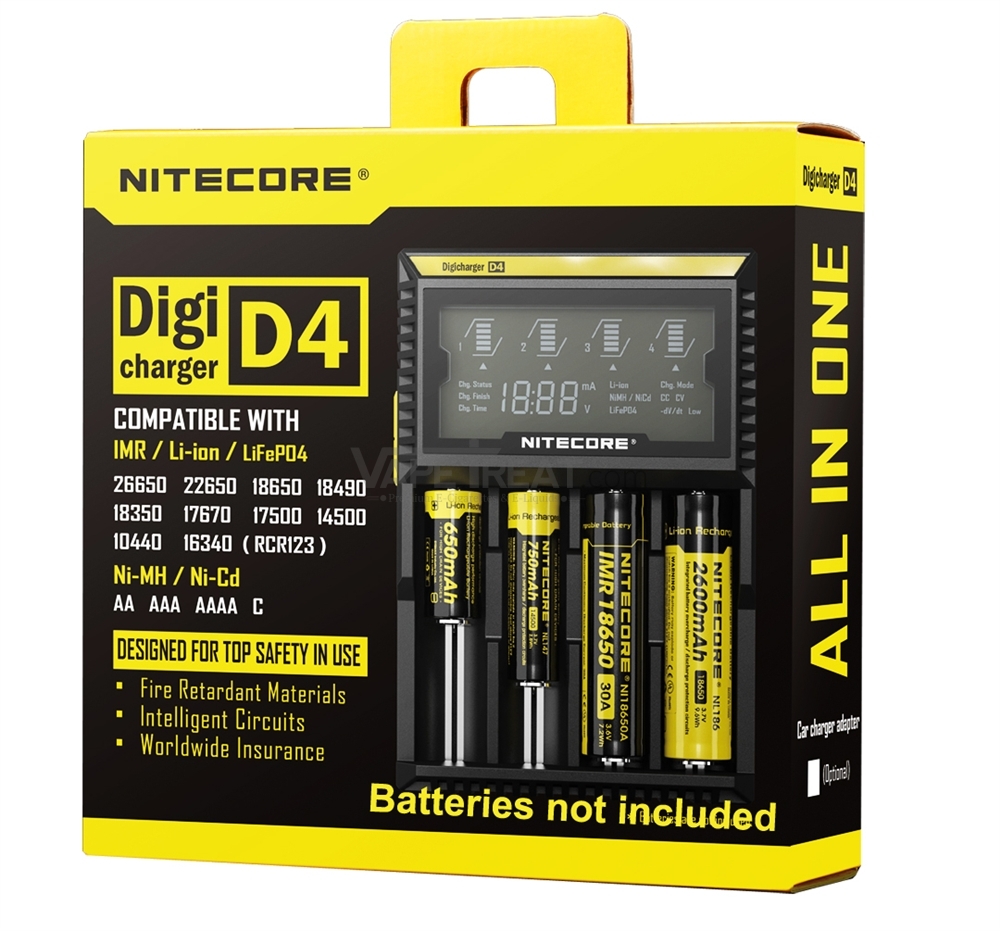 Nitecore Intellicharger D4 LCD Battery Charger
December 31, 2016
New 5M Baby One 2600mAh 80W Tube Mod with Aqueous Ceramic Coating
The Baby One 80W Tube Mod is, first and foremost, an affordable 80W Mod is designed in a simple tube shape that makes it different from lots of Box Mods that prevail in the current e-cig market. You would find it fit the black and white Kanger Subtank Mini seamlessly in terms of color combination and performance.
Out of stock
Aqueous Ceramic Coating
Designed and manufactured by 5M Technology, the Baby One 80W Tube Mod is available in color combos of black with golden and white with golden, rendering a simple and clean look. It is machined with an aqueous ceramic coating finish, same as that of the Kanger Subtank Mini (black and white version).
Automatic VW System
Apart from its neat-looking appearance, the Baby One integrates a control circuit that automatically detects the resistance of the atomizer and pins to the right wattage (40W-80W) that works precisely with tanks of resistance above 0.15 ohm.
Larger Battery Capacity
The Baby One 80W Tube Mod embraces a built-in battery of 2600mAh, which may well last a whole day's vaping.
What's in the Package:
1* Baby One 80W Tube Mod
1* eGo Threaded Charging Cable
1* User Manual
Specification:
Size: 95mm(L)*22mm(diameter)
Color: white, black
Work voltage: 3.5 – 4.2V
Charge voltage/current: 4.2V/1A
Capacity: 2600mAh
Thread Type: 510 Thread