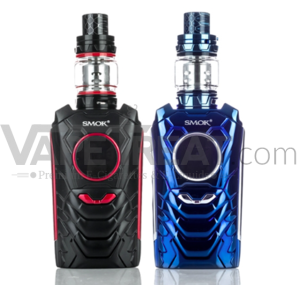 Smok I- Priv 230W Starter Kit
March 25, 2019

Smok Stick V9 Max 4000mAh
March 25, 2019
Juul Starter Kit With Pods
₨ 8,500.00
The Juul Electronic Vapor Cigarette by Ploom may just be the first real GREAT e-cig. Ploom has invested a ton of money and research into developing the first truly satisfying e-cigarette for current smokers. The right flavor, consistency, power and nicotine strength.
Out of stock
Juul Starter Kit with 4 Pods is Everything a smoker needs to make the switch. Includes a JUUL Device, USB Charging Dock, and four Juul Pods in 5% nicotine strength (Virginia Tobacco, Mint, Creme, and Mango).
The Juul  has arrived at Flamingo! This is the one pod system every one is talking about.
If you're looking for a replacement for traditional cigarettes that would be the closest look no further, the Juul will give you the same satisfaction as traditional cigarettes just without the mess or odor. This kit is also a breeze to use, there is no confusion with setting power or pressing buttons, just pop in the pod and it works. Simplicity at its best.
Juul Starter Kit with 4 Pods Product Specifications:
Replaceable pre-filled pods
50mg of Nicotene per pod
Multiple flavors
Simple to use
0.7ml/pod approx. 200 puffs per pod
200mAh battery
What's in the box:
Juul Device
4x Juul pods (Flavors are assorted)
USB Charging dock